Are you looking for gift ideas for your dancer? We have lots of great ideas…ALL of which you can shop for with us, either in studio or online!
Give the Gift of Dance!
Our first suggestion is a great one!  Add a class!  You can add a class for your dancer (age 5 and up).  If you sign up during our Black Friday Sale – November 22-28 you will save 25% off the second class for the rest of the season!  The usual discount is 10% so this is a HUGE savings and lets your dancer try something new!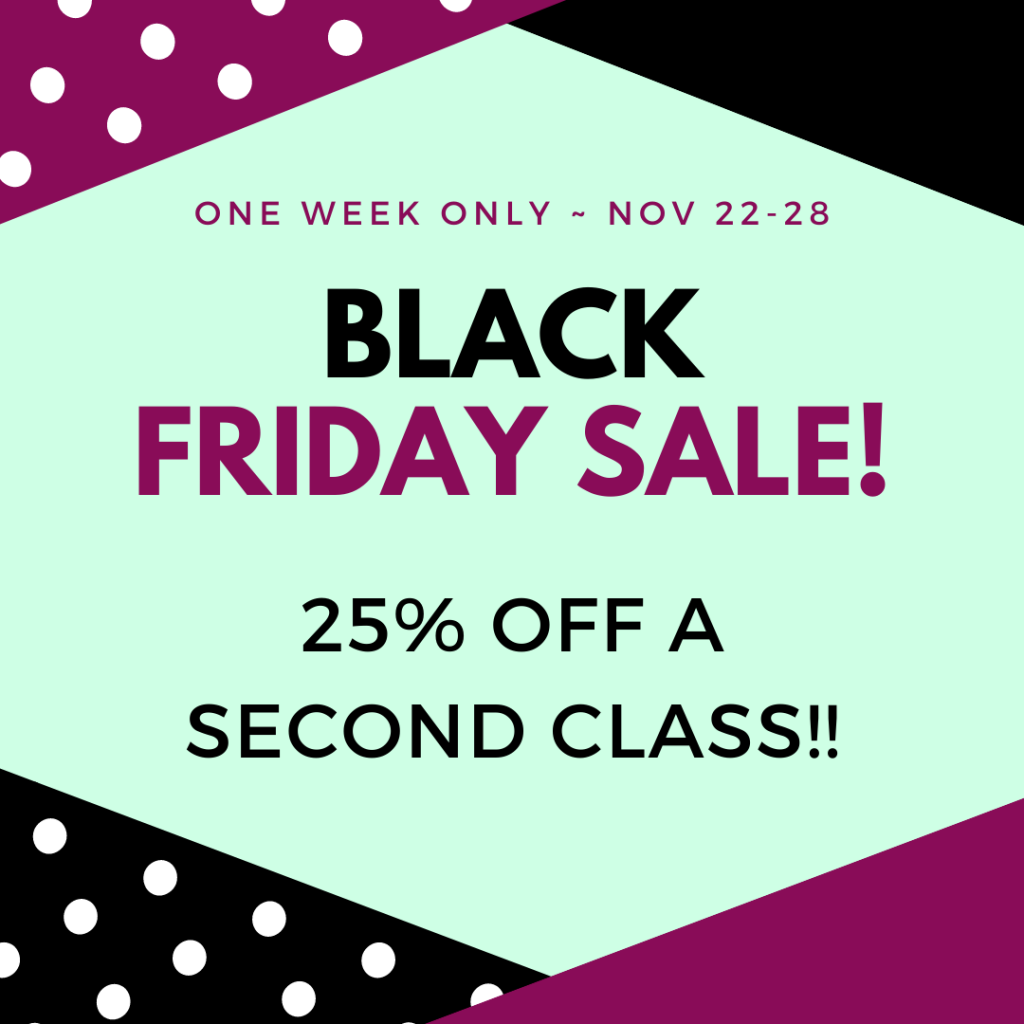 GRAD Wear
You can also get your dancer some GRAD Wear! We have hoodies and t-shirts available in all sizes!!! Take a look! We can customize your hoodie or t-shirt as well – ask us for details!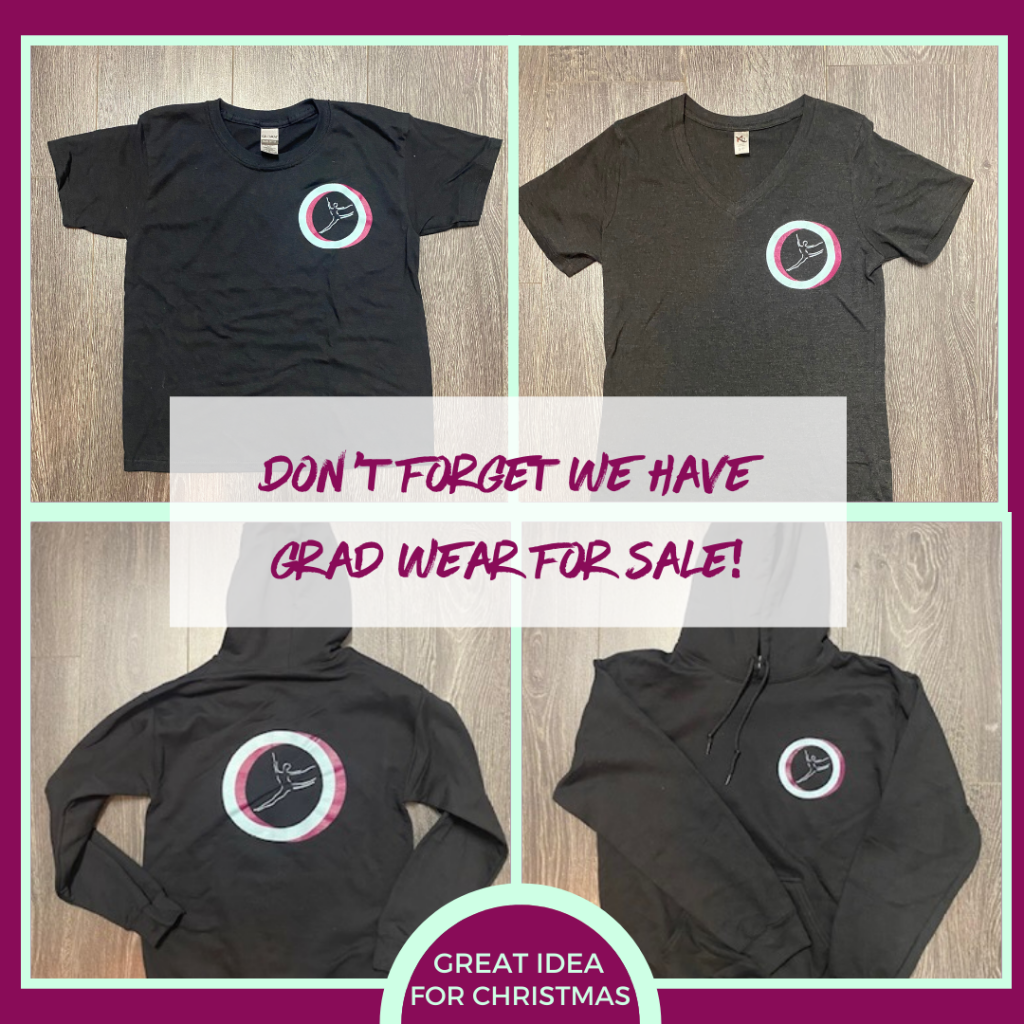 Dancewear
You can also buy your dancer new dancewear – shop our IN STOCK New Items in studio or you can order through our "My Studio Stuff" Store (Coming Soon)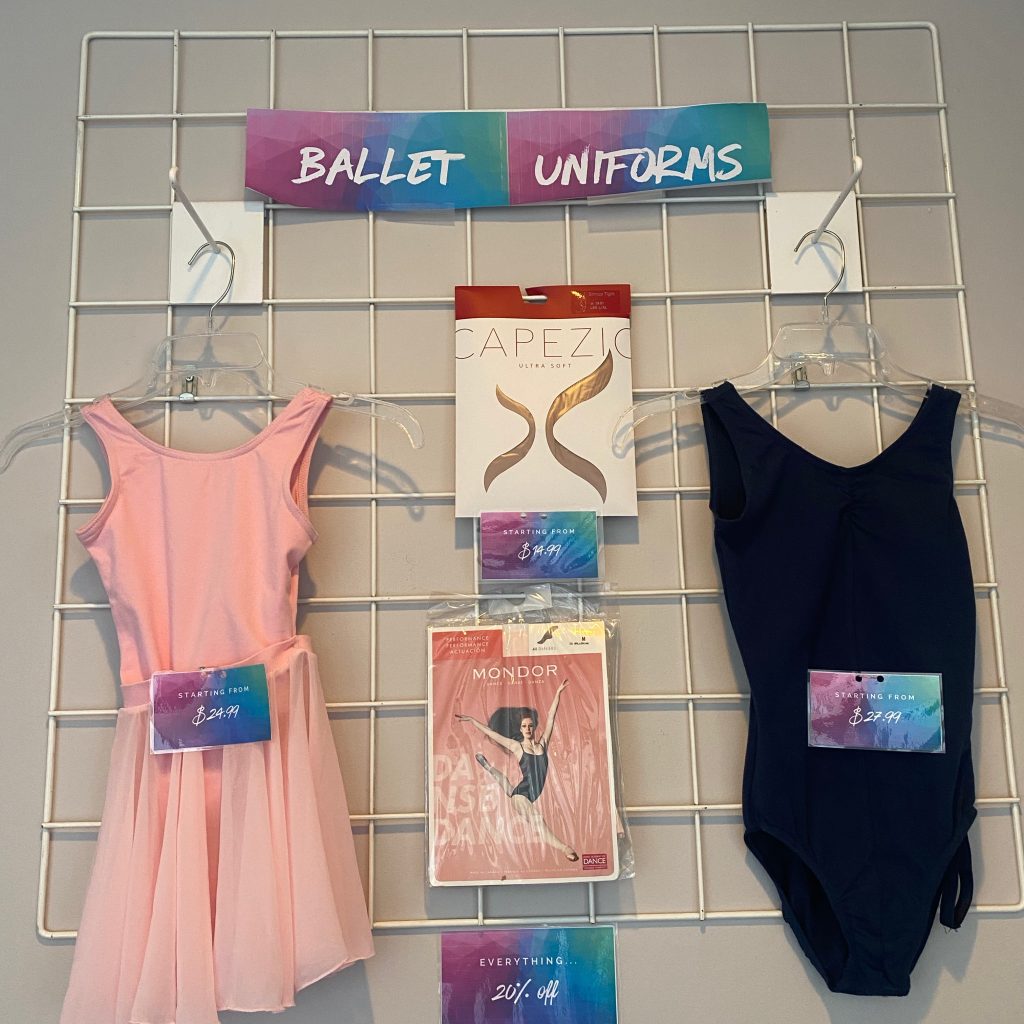 Dance Gear
Finally, we have loads of water bottles, pop-sockets, t-shirts and Christmas decorations.
These items can also be customized to add your dancer's name or the year!