I spend too much time on Pinterest…
I search for dance related stuff all the time.  The other day I searched for "ballet art" and this photo came up.
This photo used to hang in the studio where I started ballet class waaaaaay back in 1981 (I think it still does).  I was always drawn to it…I always thought that I liked it cause the particular version of it had words around it including a date which happened to be my birthday.  I think now that I see it is shows a person who is so passionate and devoted to the art of dance that her shoes are so worn from practising every hour under the sun.
Finding this image again got me thinking about things that remind me of my ballet classes when I was a kid.
The idea of having a bag with your studio name and your name embroidered on it was not something that we did back then…but you could be sure that everyone in your class had a ballet box…mine was more like a shoe box shape but it looked similar to this.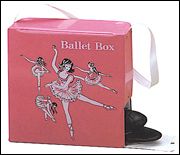 We did have uniforms though…and every ballerina in my studio wore a burgundy cap sleeve leotard and pink tights…no shorts, or lululemon yoga pants…just a leotard and tights…it looked exactly like this.

We had a piano in the room and for many years our regular classes had a pianist…every week Mrs. Wilson would play…or Miss Tan would  play our music, my teacher would ask for a specific time signature and the music would start…there was a distinctive squeek in the pedals and a book of sheet music which was a yellowy orange colour with ballet music for children.  If ever the pianist wasn't available we used records…there was that crackle of the needle on the vinyl.  Heaven forbid the record skipped when holding a devlopee.  The piano looked a lot like this…it was painted a light brown though.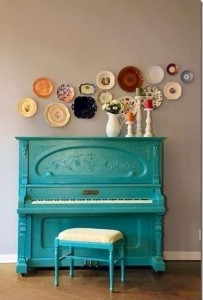 Here's what the record player was like.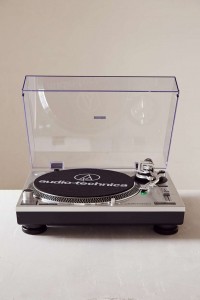 It was a nice trip down memory lane.  It brought back a lot of fond memories of a place I spent a lot of my childhood.
To end this post…here you go…cuteness overload…my first rectial photo.  😉